EXTENSIVE APPLICATION FIELD MAKES OUR GEARBOX WORLDWIDE
Patented technology
Oil leakage of gear reducer! SAINEER Teach you how to fix itReducer is an independent closed transmission mechanism between motor and working machine. It is used to reduce the speed and increase the to……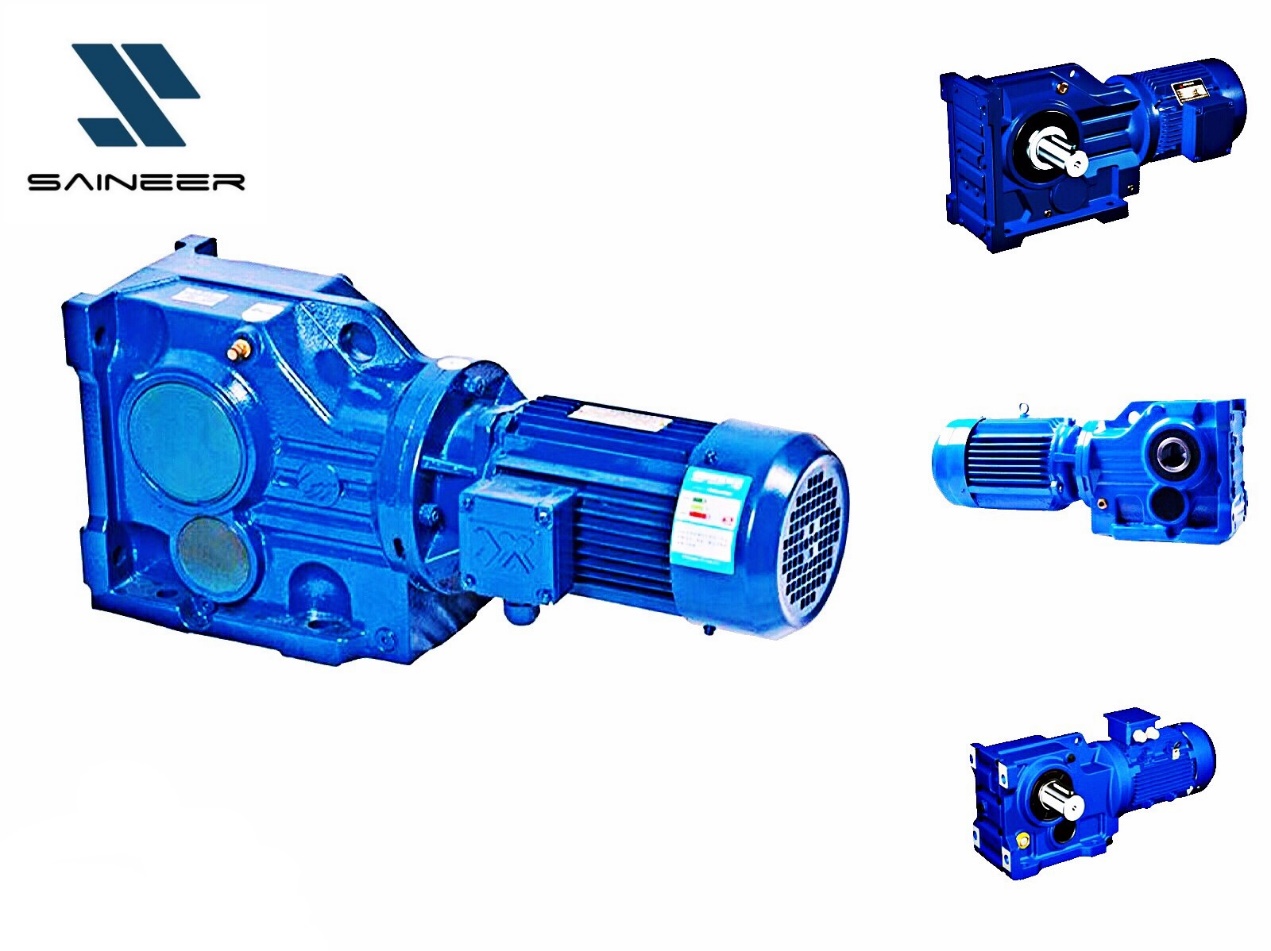 Helical-Bevel gearbox with broken shaft problemIn addition to the concentricity of the reducer output assembly is not good, resulting in the breakage of the reducer shaft, if the output shaft of the re……
SAINEER MACHINERY-PROFESSIONAL GEARBOX TRANSMISSION INDUSTRY
FROM PRODUCTS TO SERVICES, WE DO MORE PROFESSIONAL
strength Years of experience
quality 8 national patents
team Attention To Details
service Just In Time
01

Strength - years of experience precipitation

SAINEERmachinery is a high-tech specializing in R&D and manufacturing of transmission equipment such as gearbox and speedreducer. The 40000 square meters modern production base and imported automation equipment are dedicated to create better quality. We accept customize personalized non-standard products with maintenanceof high efficiency, energy saving, professional technology.

02

Quality-8 National Patents

Hubei Saineer Machinery Manufacturing Co., Ltd. is a modern enterprise specializing in R&D, production and sales of reducer. SAINEER adheres to independent innovation, and has received 8 national invention patents with ISO9001 quality system certification. All transmission machinery and equipment including reducer, reducer, hoist, etc. must undergo strict inspection and shipped only after passing the quality test.

03

TEAM-ATTENTION TO DETAILS

We have professional team which could provide customize-made non-standard gearbox solution. Hubei Saineer Machinery Manufacturing Co., Ltd. has been committed to advanced technology development, absorption and digestion the advanced technology of international reducer in recent years, producing industrial Leading technology level products.

04

SERVICE-JUST-IN-TIME SERVICE

Perfect pre-sale, mid-sale and after-sale services throughout different countries.We adhere to the "dedication, truth-seeking, innovative business philosophy; comply with the quality first, the credibility base" purpose. We have professional technical team who will provide technical support and experienced salesman who will collect customer's requirement and feedback in order to provide our customer an "Just-in-time" service.
about us
Hubei Saineer Machinery Manufacturing Co.,LTD was founded in 2013, Located in Hubei, China, where is close to the Yangtze river. We are the suppliers of the transmission equipment industry and more importantly we have the ISO9001 quality andhigh-tech enterprise certification. Our Factory covers an area of 40000 square meters. Our company have advanced equipment, professional team, standard product line and just-in-time service, together made us one of the best manufacture in China. Our products combined more than 10 series gearboxes with thousands of specifications mainly include industry/mining/rail locomotive gearbox, and on which we have 8 patents. We also have SR Rigid tooth flank helical gearbox, SS Helical-worm gearbox, SK Helical-bevel gearbox, SF Parallel shaft helical gea……
8Patents
Independent innovation, eight invention patents
10year
Company was founded 10 years ago
40000m²
40000m² Production base
20Million
Company registered capital of 20 million
Working Principle of Speed ReducerIngenerally, it is the use of all levels of gear transmission to achieve the purpose of speed reduction, the reducer is composed of all levels of gear pairs. For examp……
The product categories involved in the reducer industry include all kinds of gear reducers, planetary gear reducers and worm reducers. The product service fields include metallurgy, non-ferrous metals,……
In the 1970s-80s of the 20th century, the speed reducer skills in the world have been greatly developed, and closely combined with the development of the new skills revolution. The development trend of……
Contact us
Landline:0086 13018085240
mailbox:xf@saineermachinery.com
Copyright ©
Address:China, Hubei province, Xianning City, No.27, Chang'an Avenue, Xian'an District
Technical Support:btoe.com
Wechat QR code